About Holly
​Prior to Clear Water, I was working administration and sales roles. Clearwater is my first recruitment role and I love the buzz and collaboration of the Clearwater team! I work within the delivery team as a delivery consultant and my main role is head-hunting candidates for IT and Business clients. I enjoy this as all roles we work are diverse and you talk to many different people throughout the working day.
The Clearwater team are passionate, professional, and encouraging and all share the same work hard, play hard mentality.
​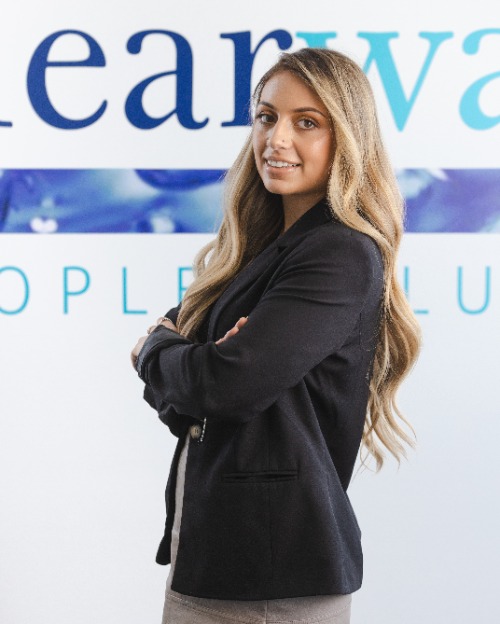 ​Describe your job in a sentence:
Working closely with the sales team to find candidates for various IT & Business opportunities. !
​What's the best thing about being part of the Clearwater Team?
The supportive & collaborative team, who thrive off each other doing well & smashing targets.
​What was your dream job when you were a kid?
Anything to do with dogs, they're the best.
​​What's your drink of choice?
Expresso Martini & Iced Coffee
​What's your favourite film?
Tangled, Disney Lover at heart
​
​
​
​
​
​
​
​
​
​
​
​
​
​
​
​
​
​
​
​
​
​
​
​
​
​
​
​"
First of all, I'd like to say a massive thank you to yourself Holly, Jo & Kieron for putting this all together for me and providing me with this fantastic opportunity which I'll be sure to seize with both hands. I'm very much looking forward to starting and can't wait to get stuck in and meet the team."- Placed Candidate
​
Contact Holly
​
Job Alerts
Set up Job alerts to be notified about the latest jobs available for you. Register to improve the accuracy of these results.