About Milo
​Before joining clearwater I didn't have a clue what I wanted to do with my life, job hopping around with no intention or direction. Since joining I have relished every moment and can't see myself anywhere else.
First time in a while I wake up and think "not again", and I think the team are a massive part of that. Looking forward to what is to come in the future.
​
​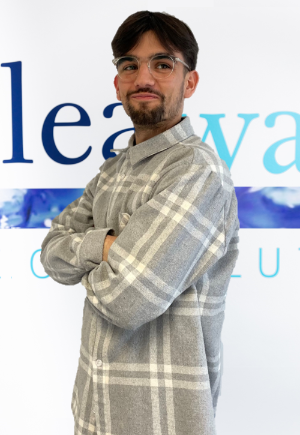 Describe your job in a sentence:
Flat-out, tough work but such fun – It's a joy to help people find their next adventure.
What's the best thing about being part of the Clearwater Team?
The ability to know when to work and have a good time, always a great environment to work in
What was your dream job when you were a kid?
Of course, be a football player.
What's your drink of choice?
Soft: Appletiser Alcohol: Tequila
Who's your team?
Liverpool FC
What's your favourite film?
Lord of the Rings: The Two Towers
Contact Milo
​
Job Alerts
Set up Job alerts to be notified about the latest jobs available for you. Register to improve the accuracy of these results.