About Rachel
​I joined the team here at Clearwater almost a month ago and I have been made to feel so comfortable and part of the team like I have been here for years! My job role is so varied and gives me the perfect balance between work and home life and allows me to spend more time with my little boy.
I have learnt so much already and have settled in so quickly and cannot wait to continue my journey here at Clearwater.
​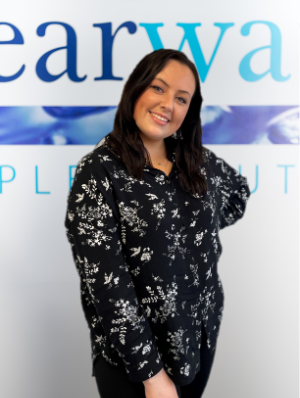 Describe your job in a sentence:
my job is to provide administrative support to the team and is extremely varied and rewarding.
What's the best thing about being part of the Clearwater Team?
Definitely the people! Everyone is so friendly, approachable, and fun to be around.
What was your dream job when you were a kid?
A hairdresser.
What's your drink of choice?
Depending on the time of day either an iced coffee or a prosecco, or a strawberry daiquiri.
What's your favourite film?
Anything with Ryan Reynolds in!
Contact Rachel
​
Job Alerts
Set up Job alerts to be notified about the latest jobs available for you. Register to improve the accuracy of these results.