About Thomas
​Before I joined Clearwater, I worked in retail as a Sales Assistant. After 4/5 years in this sector, I knew I needed to take my skills elsewhere and really challenge myself whilst learning new skills along the way, and then I found a real passion for Recruitment. After joining Clearwater, I have found an incredible job as a Delivery Consultant that I am very comfortable in where I feel I have learnt more and used my skills to my full advantage, and I hope to keep improving! One of the best parts about this position is speaking with such a variety of different candidates in their roles such as Full Stack Developers to Helpdesk Technicians.

At Clearwater, the environment is so positive with such an amazing team and everyone always working together and helping one another out, everybody always looks to thrive. I am so happy to be working in Clearwater for my recruitment career. Fantastic team!
​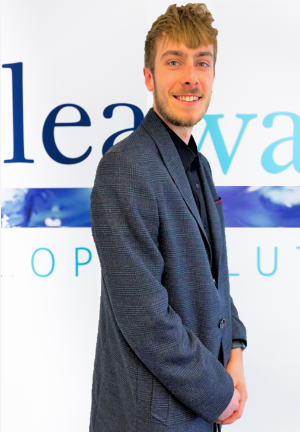 ​Describe your job in a sentence:
I am a Delivery Consultant for Clearwater People Solutions Recruitment Agency, sourcing new candidates for fantastic opportunities.
What's the best thing about being part of the Clearwater Team?
How everybody in the business gets along very well and a positive environment to achieve the best.
What was your dream job when you were a kid?
As a kid, I dreamed of being a professional footballer.
What's your drink of choice?
A pint of beer, too many choices to choose from 😊
Who's your team ?
Manchester United & England & Wales (Football) Harlequins & England & Wales (Rugby)
What's your favourite film?
The Equalizer/Shawshank Redemption/The Gentlemen (3 lmao)
Contact Thomas
​
Job Alerts
Set up Job alerts to be notified about the latest jobs available for you. Register to improve the accuracy of these results.